CHALLENGER 2
Main Battle Tank
by Paul D. Handel


Introduction
Originating as a private venture by Vickers Defence Systems in 1986, the Challenger 2 is the first tank accepted by the British Army since the Second World War designed and built exclusively by a Contractor, rather than in response to a specific Army request.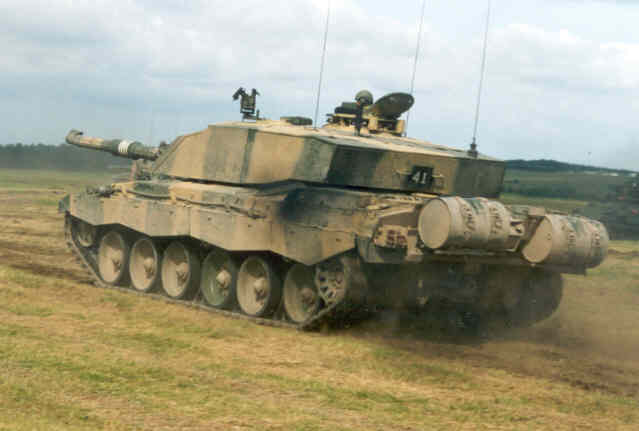 The Challenger 2 was selected in June 1991 by the British government and an order for 127 tanks and 13 driver training tanks was placed. The first vehicles were accepted in 1994, and an order for an additional 259 MBTs and 9 driver training tanks was placed in July 1994. It is understood that production is complete.



Description
The hull of Challenger 2 is essentially the same as Challenger 1, however some 156 improvements have been made. The Perkins Condor Diesel (originally a Rolls Royce design) produces 1200 hp and is coupled to a new 6 speed David Brown TN54 transmission.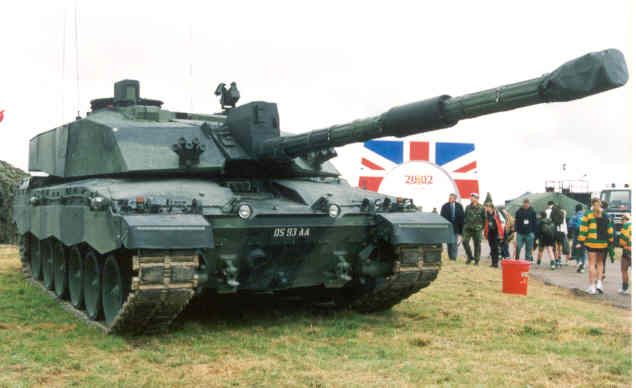 A Plessey Auxiliary Power Unit (APU) has replaced the Coventry Climax unit in the Challenger 1. Upgraded hydropneumatic suspension and hydraulic track tensioners are fitted. Two 45 gallon (200 litre) drums can be fitted to the rear of the hull in racks, but these are not connected to the vehicle's fuel system. As well as the smoke grenade dischargers fitted to the turret, smoke can be generated by injecting diesel fuel into the engine exhausts, a feature normally associated with Russian AFVs.

The all new turret mounts an improved 120mm L30A1 rifled gun, which fires the new DU (depleted uranium) round. Ammunition is separate, with the round and the charge being loaded individually. A Boeing L94A1 7.62mm Chain Gun is installed coaxially with an L37A2 7.62mm machine gun being mounted externally. The fire control system used an improved version of the computer fitted to the M1A1 Abrams.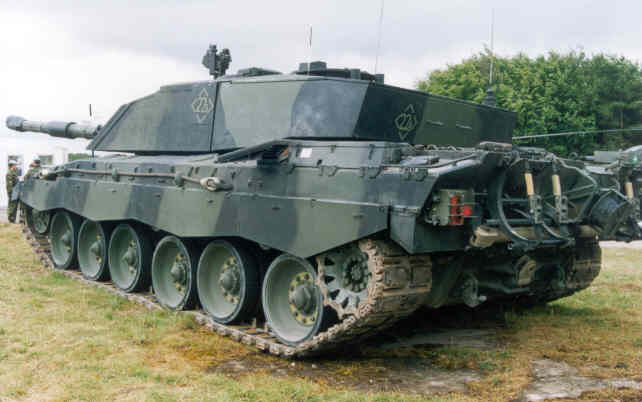 A thermal imaging sight for the commander, with 360 degree rotation, is fitted to the turret roof. The gunner also has a thermal imaging stabilised sight.

A Pearson Engineering Combat Dozer Blade can be fitted.



Challenger 2 Main Battle Tank PHOTO ALBUM

The photos accompanying this article were taken by the author at Tankfest 2002 at The Tank Museum, Bovington, and the British Army display at Larkhill in July 2002. My thanks to Mr Max Richards for organizing and facilitating my attendance at the Larkhill event.


Click the thumbnails in the table below to view the images full size.
Use your browser's "back" arrow to return to this page.

Article Text and Photographs Copyright © 2003 by Paul D. Handel
Page Created 07 May, 2003
Last Updated 06 May, 2003
Back to Anzac Steel Main Page