[ Home ] [ What's New ] [ Armoured Vehicles ] [ Other Vehicles ] [ Military Models ] [ Reviews ]
Centurion
by Frederico Kereki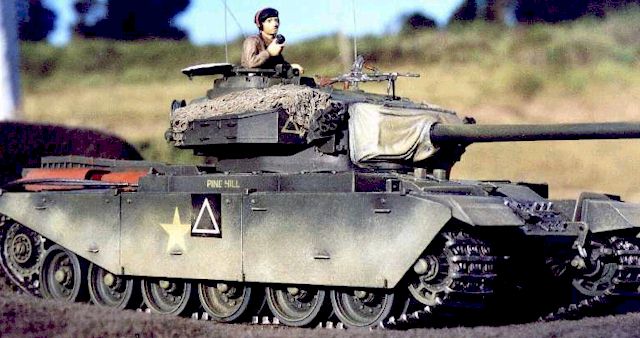 Centurion


Decscription

These are pictures of Tamiya's 1/35 Centurion, finished as it appeared in Korea. My reference was Squadron/Signal's "Armour in Korea" book.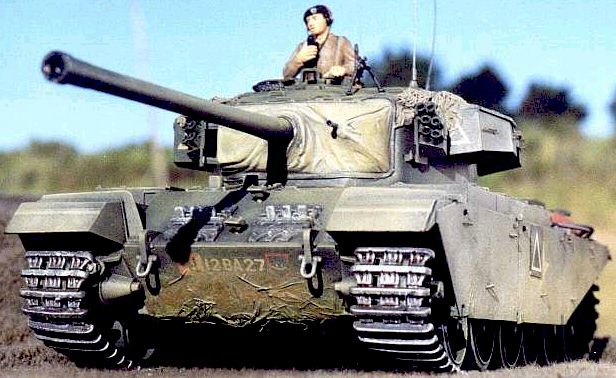 It was built almost straight out of the box, but I corrected some details (antennae made of guitar wire and stretched sprue, mud and grass on the tracks) and added some extras (Bren gun, camouflage net).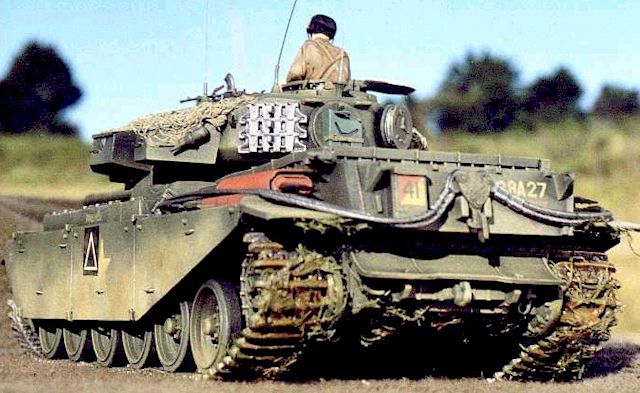 The model was painted with enamels, and weathered with acrylic inks, drybrushing and a final touch of pastels. The tank commander was painted with oils, and detailed with wire and thin metal sheet.

Additional Images
Click the thumbnails below to view images full-sized.
Click the "Back" arrow on your browser to return to this page.

Model, Photographs and Description Copyright © 2000 by Frederico Kereki
Page Created 29 April 2000
Last updated 05 June 2001
Back to Anzac Steel Main Page
Back to Anzac Steel Models Index