Long Range Desert Group
Chevrolet Model 1533X2
30 cwt 4x2 Truck
by Paul Handel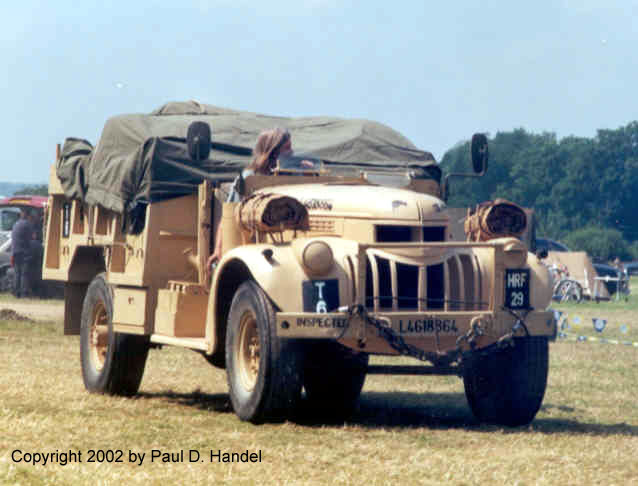 Long Range Desert Group Chevrolet Model 1533X2
30 cwt 4x2 Truck
Description
The Long Range Desert Group were the pioneers of working behind the enemy lines in the Western Desert during the Second World War. Whilst essentially and information gathering unit, they did on occasions mount raids on enemy installations well in the rear of the front line.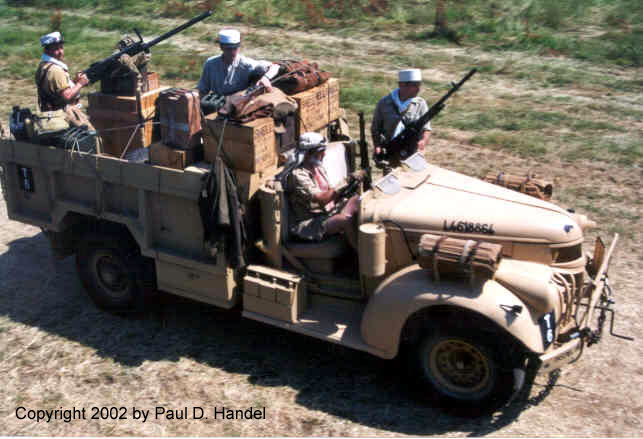 To travel the thousands of miles necessary to reach there operating area, they used a number of different vehicles. The "ultimate" vehicle was acquired late in 1941 and was used for the remainder of the desert war. The vehicle was a conventional 30 hundredweight (cwt) (1 ˝ tons) Chevrolet Model 1533X2. This replaced the aging Ford CMP F30 30 cwt 4x4 Truck which had given such sterling service during 1941. Built by General Motors in Canada and having right hand drive, the vehicles were supplied without cabs or doors, and with a steel 4B1 body built by Gotfredson.
The photos show a restored example on display at the Beltring Show in 2000. Views include the vehicle arriving at the show without weapons mounted, in the static display area set up as it would have looked during operations, and finally driving around the arena at Beltring. In one view it is passing a Ford CMP F30 4x4 which has also been restored as an LRDG vehicle. An article on this vehicle will appear in the future.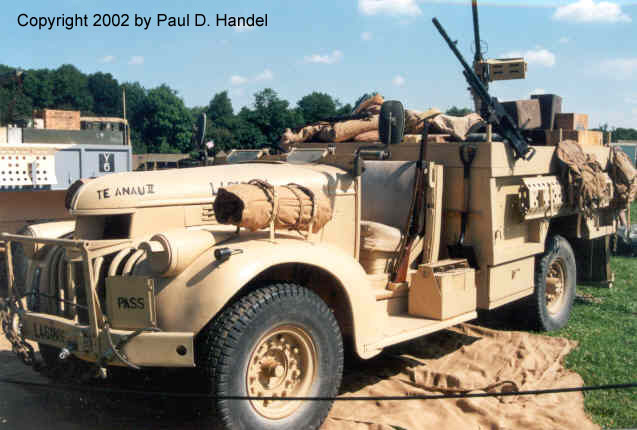 It is hoped that these photos will give modellers some assistance when building the excellent Tamiya 1/35th scale kit of the vehicle.

PHOTO ALBUM
All photos were taken by the author unless otherwise noted.
Click the thumbnails in the table below to view the images full size.
Use your browser's "back" arrow to return to this page.

Article Text and Photographs Copyright © 2002 by Paul D. Handel
Page Created 10 June, 2002
Last Updated 10 June, 2002
Back to Anzac Steel Main Page